What's something like this doing on the Carson Electronics website, you might ask? Well... sometimes Carson feels like taking a break from Electronics...


This page is almost always under construction!

You won't find a lot about technical mountaineering here - it's more about getting out, exploring and seeing what lies around the next bend, or over the next ridge. But you can still kill yourself doing some of this stuff if you aren't careful. Or even if you are careful, in some cases...


Walks, Hiking and Backpacking in the Valemount Area
- lists some trails which aren't in parks. Currently
Revision
10, up-to-date May 2010 -
Download the Hiking Guide as an MS Word file
Check for
TRAIL CONDITION UPDATES here
-
latest major update August 15, 2020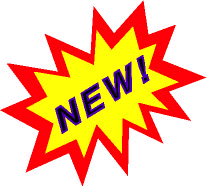 Added November 2013 - PHOTOS OF PLANTS, TREES, SHRUBS, LICHENS, FUNGI ETC. (Searchable) - almost 2500 photos, most with some kind of identification. Search by English or scientific name, location, or anything else that might show up in the captions of the photos. Handy for plant ID! A very new collection with an occasional so-so photos among the better ones. Captions and other info not 100 percent complete yet, and will be worked on from time to time.
1980s WILDFLOWER ARTICLES - descriptions of some local plants, as published in a local newspaper in 1986 (the photos look much better here!)
Reports on some areas I've explored - mainly without trails (no photos... yet...)
Exploring Packsaddle Creek and routefinding for the Packsaddle trail in the 1970's - A photo collection (32 images)
Robson Valley Place Names and local history
Valemount Trails website
Want more? find Mount Resplendent on this page.
Thanks for the visit - & keep on hiking